A series of discussions to learn and to be inspired by TRIBOLOGISTS
LEARN ABOUT WIND ENERGY
FINDING SOLUTIONS TO FRICTION, WEAR AND LUBRICATION PROBLEMS RELATED TO RENEWABLE ENERGY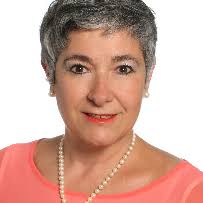 Dr. Amaya igartua
Coordinator of materials Initiatives, Co-secretary of the EUMAT Materials Platform, Tekniker, Spain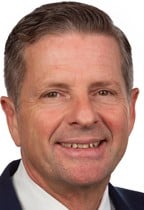 Dr. Taco Mets, Mr. Patrick Kostelijk
Van Meeuwen Lubrication, Netherlands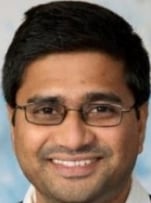 Dr. Balasubramaniam Vengudusamy
Senior Research Tribologist, Kluber Lubrication, Germany
Dr. Markus Grebe, Competence Center for Tribology Mannheim, Germany
The lecture presents the current state of research in the field of false brinelling and standstill marks. Main topic will be the differences between brinell marks (plastic deformation), false brinelling marks (due to small swivel movements) and standstill marks (due to vibrations, micro movements). This research work is becoming increasing relevant in connection with wind turbines due to the fact that the newest control technologies like individual pitch control (IPC) lead to more critical loading of the pitch bearings. With IPC the pitch bearings oscillate at angles of a range of less than one up to several degrees. This requires a detailed analysis of both types of damage, false brinelling (larger pivoting angles) and standstill marks (small pivoting angles or vibration).
The webinar is interesting for scientists and engineers who develop machines with roller bearings under small swivel movements or vibrations. The audience get to know the current status of research in this special field of roller bearing damages.
Dr. Amaya Igartua, Tekniker, Spain
The lecture presents lubrication challenges in wind turbines, including the use of environmentally friendly renewable lubricants. The explanation includes tailored tribological test carried out at laboratory scale model (ball on disc) and simplified component (gear or bearings) in order to assess the performance of the lubricants, before filling the windmills. Also, it is highlighted the importance of the laboratory control of the status of the lubricants during use and the support of tribological test to define critical limits of certain parameters being monitored (viscosity, acidity index). Finally, it is presented the challenges of using on-line sensors to monitor the status of the lubricants.
The webinar is interesting for scientists and engineers who develop tribological solutions or maintain the wind-mill turbines to increase the efficiency and reduce cost. The audience will get knowledge about the current status of research in this special field of windmill lubrication and control.
Advanced Materials Research in Horizon Europe
The European Commission has published the document "The Role of the Materials in Post Covid society" prepared by the EUMAT and A4M. In the document, it is highlighted the relevance of tribology in materials research. Durable and energy efficient materials and products are needed that are re-usable and repairable, with extended lifetime and functionality. Recycled materials can be upgraded for re-use as secondary materials using coatings. Materials design for use in demanding situations can be achieved with accelerated tribological, fatigue and corrosion studies. Technology exists to simulate, at a laboratory level (field to lab), the working conditions of the component in the system, and to reproduce potential failure mechanisms. This allows for a laboratory determination of the estimated lifetime of an unused component, or the remaining life of an ex-service part, which can be extrapolated (lab to field) to predict the behaviour of the materials in the real applications. The Characterization and Modelling working group in EUMAT deals with these technologies.
Dr. Taco Mets and Mr. Patrick Kostelijk Van Meeuwen, Netherlands
The lecture presents the current state of research in the field of Biodegradable, Environmentally Acceptable Lubricants (EAL) in relation to bearing failures. Main topic will be the differences in EAL's and how they behave in in operation. Focus will be on hydrolysis and oxidation stability as well as their additive packages. This research work is becoming increasingly relevant in connection with stern tubes due to the fact that after the 2013 EPA Vessel General Permit (VGP) has become in force, the number of stern tube failures has increased. Either design, alignment or the use of EAL's might be the cause of these increasing numbers. With increased loads and smaller margins on stern tube bearings the use of right lubricant has become more and more critical.
The webinar is interesting for designers, engineers, asset owners who develop and maintain bearings and equipment which, by environmental regulations, are forced to use EAL's. The audience get to know the current status of research in this special field of different EAL's and their relation to bearing failures.
Dr. Balasubramaniam Vengudusamy, Kluber Lubrication, Germany
The talk will cover lubrication of wind turbine components including main and blade bearings and gearbox, related tribological challenges and damage mechanisms. Wind turbine components experience varying conditions ranging, for instance, from limited rotation (e.g. blade bearing) to full rotation (e.g. main bearing, gearbox & gearbox bearings), which demands for lubricants covering all lubrication regimes (boundary through to EHL). Lubricant evaluations cannot generally be made on wind turbine-scale bearings and gears, hence lab-scale model/representative tribological tests play an important part while making lubricant selection. There are some standard set of widely used tests to evaluate some basic functionalities of greases like EP (4-ball test), AW (FE 8 test), corrosion (EMCOR), low temperature torque (IP 186), false brinelling, etc. Most of these tests are valid for oils too, although there are other additional requirements to be met, for example micropitting resistance. Some problems like WEC (white etching cracking) are much less understood but have become more prominent in the last few years. Focus of this talk will be on how lubricant selection is made for wind turbine application and the existing gaps.
Additive Manufacturing Concepts for Wear protection
Dr. K. Anand, GE Power
Component materials and manufacturing processes are designed primarily to meet requirements of strength, life and producibility. However surface degradation phenomena such as wear take place under conditions of severe localized deformation at high strain rates. Surface engineering has been a commonly used method t address wear. In this talk various concepts of material compositions and microstructures for different forms of wear will be presented and their amenability to be produced by additive manufacturing processes including laser based on cold spraying shall be discussed. Where applicable case studies and industrial practices that come close to an additively manufactured process combination shalee be presented
Tribology Discussions with Dr. K. Anand
Dr. K. Anand will talk share his personal and professional journey in the domain of tribology during this interview session.
Lubrication Imperatives for Mobility Sector
Dr. Ramakumar, IOCL - India
After achieving the BS-VI/Euro-VI emission efficiency, attaining ever tightening global targets of CO2 emissions is emerging out as a new imperative for transportation industry . Regulators, OEMs, lubricant manufactures are now aiming at achieving fuel economy to meet the CO2 reduction targets. There are many pathways that one can adopt to reduce fuel consumption. These include new engine and transmission designs, new metallurgies, surface finish, coatings, new injection technologies, turbochargers and of course through engine and transmission lubricants. Lubricants for mobility sector include Gasoline Engine Oils (PCMOs), Passenger car diesel engine oils (PCDEOs), Heavy Duty Diesel Engine Oils(HDDEOs), Motorcycle Oils(MCOs), tractor lubricants and Marine Cylinder oils for large container ships and super tankers. These lubricants were upgraded and customized for fuel economy and emission compliance benefits as the vehicle technology evolved to meet regulations. New vehicle technology has shifted surface tribology towards more boundary lubrication regime as new designs are compact, offer high operating temperatures and pressures. Fuel Economy Regulations require viscosity reduction for reducing hydrodynamic friction. Lubricant at reduced viscosity has to face tough challenges of hardware durability by maintaining the right film thickness with an effective interplay of key ingredients like base oils and performance additives and mainly better anti wear protection is required. Friction Modifiers are key additives in automotive lubricants to take care of boundary friction thereby achieving FE targets of original engine manufacturers. Endurance of after treatment devices for continued emission reduction capabilities adds a new dimension and forces one to adopt low sulphated ash, phosphorus and sulphur containing additive chemistries.Optimisation of the above key ingredients of an engine lubricant especially to find out favourable synergistic combinations to meet the overall objectives without compromising the durability aspects is a formidable task. It requires a great amount of tribo-screening at simulated conditions of surface contacts miming the actual engine conditions. Sound knowledge and design of tribology experiments are the key enablers in the lube development
Bearings in Electric Vehicles: Still There?
Dr. Sergio Santo Domingo, Fersa Bearings - Spain
The automotive sector is immersed in a major restructuring process in conjunction with the technological advances that are taking place. There are four megatrends that apply to the sector: mobility, autonomous driving, digitalization and electrification. When it comes to electrification, systems and components will be widely affected. When it comes to components, bearings are on the line of fire. According to the experts, serial production BEV are likely to have at least 47% and potentially up to 75% fewer bearings than ICE cars. However, there is still hope for the bearing industry. The presentation will describe some technological drivers posed by electrification and discuss some trends to face those challenges.
Tribology Discussions with Dr. Ramakumar and Dr. Sergio
Dr. Ramakumar and Dr. Sergio will inspire the participants by sharing their personal and professional journeys during this interview session. Participants can share their questions during this discussion.
Lubrication in Demanding Metal Forming Applications
Prof. Jens Hardell , LTU - Sweden
In metal working applications, tribology plays a crucial role for the robustness and efficiency of the process. An optimum friction level is important as it influences the tolerances, final geometry and quality of the produced component. Minimising wear of expensive tooling is necessary to ensure low production costs and reduced process downtime due to maintenance. For conventional metal working operations, efficient lubrication solutions exists. However, in case of demanding applications such as forming of high-strength materials, tribologically challenging materials such as stainless steel, and hot forming processes, the available options for friction and wear control are few and sometime not existing at all. This talk will discuss the tribological challenges in selected demanding metal forming applications, show examples of potential solutions for friction and wear control, and present an outlook for future research needs.
Tribology in Hot Forming of Aluminium Alloys
Dr. Yogendra Joshi, ITPL - UK
High strength aluminium alloys are notoriously difficult to process even at elevated temperatures. In hot sheet metal forming, lubrication is a key enabler in harnessing the advantages offered by patented technologies such as HFQ®. Tribological systems that offer consistent and stable friction simultaneously minimising die wear are of paramount significance. Thus, academic research is focused on the development of novel lubricants and coatings. However, these only offer half the solution in an industrial setting due to stringent post-forming part quality requirements set by aerospace and automotive OEMs. The presentation shall provide insights into lubrication challenges in the industry and discuss ways to address them from an engineering perspective.
Tribology Discussions with Prof. Jens and Dr. Yogendra.
Prof. Jens and Dr. Yogendra will inspire the participants by sharing their personal and professional journeys during this interview session with Dr. Deepak. Participants can share their questions during this discussion.
Nano-particles of PTFE as Extreme-pressure additive (EPA) in oils
Prof. Bijwe, IIT- Delhi
The talk focusses on the benefits endowed by the inclusion of nano-particles of PTFEover micro-particles. It also elaborates how the efficiency of NPs depends on the selected base oil. It also discusses on the optimization of doses of NPs for best performance along with mechanisms involved in functioning.
Nanotechnology Trends in Lubricant Market. Opportunities and Issues
Dr. Diloyan, NIS - USA
Industries, for decades, widely use solid particles to enhance its tribological properties such as extreme pressure (EP), wear and friction. Nanomaterials have emerged as potential environment friendly lubricant additives to upgrade performance of conventional lubricants such as automotive oils, industrial oils, grease, and metal working fluids. Their various advantages include submicron size, large surface area, thermal stability, high reaction rate with the surface without induction period. These advantages translate into longer equipment operation, increased fuel efficiency and extended maintenance intervals. Although nanoparticles are widely used in many applications, such as cosmetics, polymers, electronics etc., lubrication market is quite new to this technology. One of the issues is that "nanotechnology" as a term is used primarily for marketing purpose, putting science aside.The current article designates on the benefits of nano and submicron materials as lubricant additives and their applications in various lubricating fluids.
Tribology Discussions with Prof. Bijwe and Dr. Diloyan
Prof. Bijwe and Dr. Diloyan will inspire the participants by sharing their personal and professional journeys during this interview session. Participants can share their questions during this discussion.