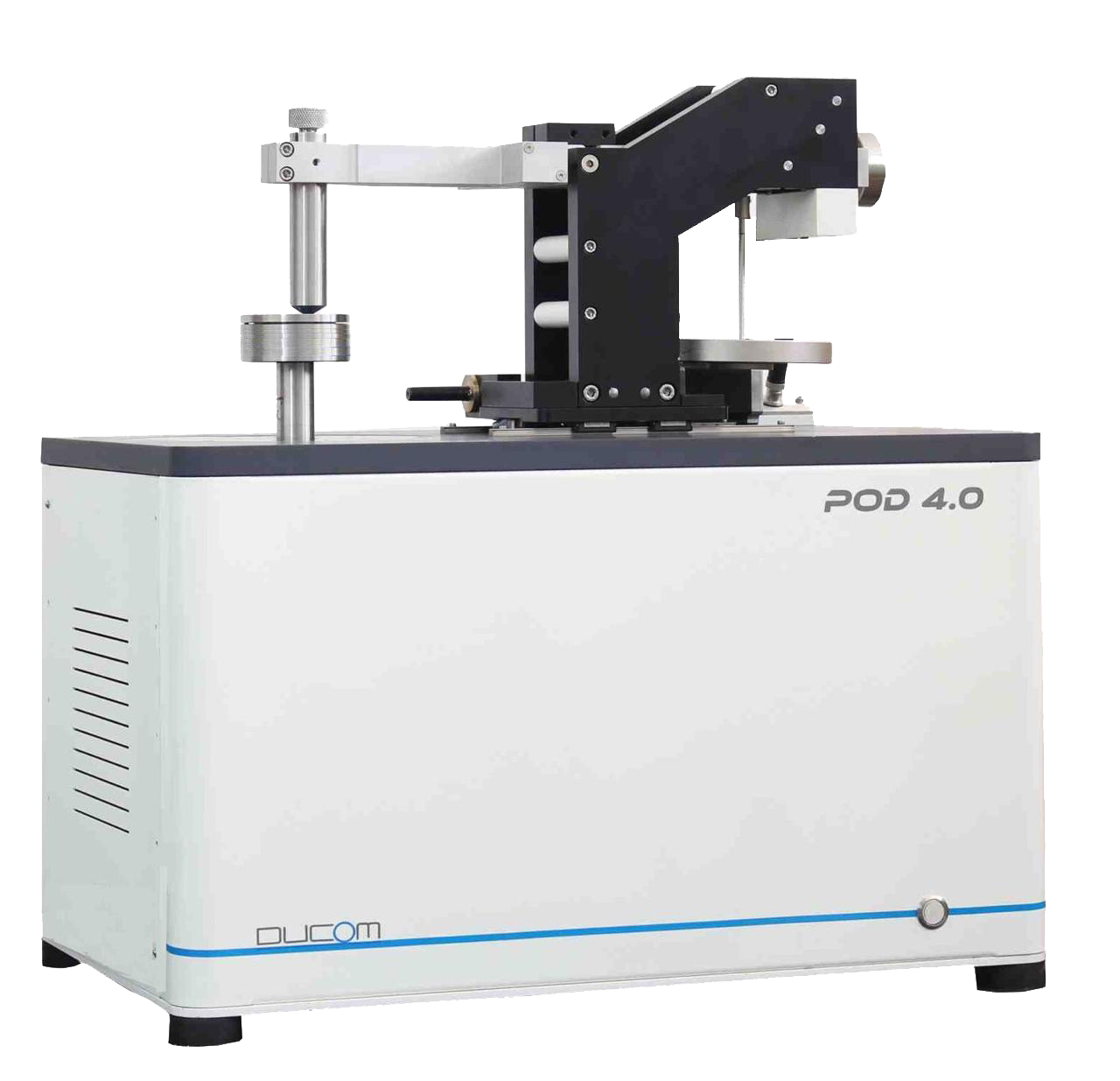 MULTI CAPABILITY TRIBOMETER

(POD 4.0)
A VERSATILE WEAR AND FRICTION TESTER FOR EVERY TRIBOLOGY LAB.
The highly modular POD-4.0 is a tribometer with many capabilities. Use it as a pin on disk, a linear reciprocation or a traction measurement tribometer simply by choosing the right module. Its automation, sensitivity and ultrawide range of operation make its capabilities unmatched.
The tribometer for
every

tribology lab
Rotary | Linear | Block on ring | traction
The tabletop POD-4.0 is a high performance, multi capability tribometer that is capable of performing various popular tribology tests in a single instrument. The system is capable of conducting pin on disk tests, linear reciprocating tests, block on ring tests (work in progress), traction tests (work in progress) and many others.
An ecosystem of environment and sensing modules is available for everything from lubrication and tribocorrosion studies to humidity control and high temperature testing.
It is modular, powerful and deeply automated making it simple to use.
Transforms effortlessly
quickly change modules to match your needs
Using its fast interchange mechanism, the POD-4.0 can easily transform itself and unlock new testing capabilities. You can start simple, with a base POD-4.0 tester and keep adding on modules to address your testing needs. Motion modules for angular reciprocating, linear reciprocation and block-on-ring tests are available. Various sensing, environment and other options are also available. Its modularity allows upgradation at any time after the purchase.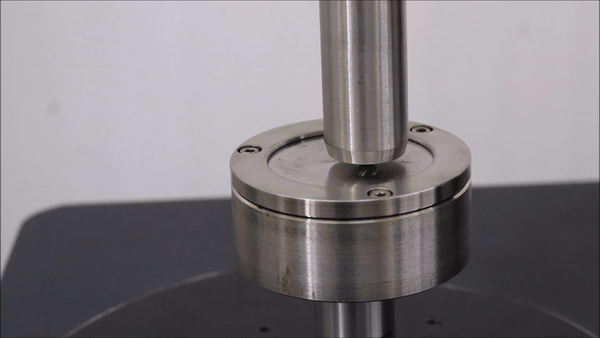 High Speed Tests
The test specimen disk mounted on an inline spindle assembly is driven directly by the servo motor without any belt or gear assembly. The spindle speed can be controlled up to a maximum speed of 3000 rpm.
Features:
Control the spindle acceleration and deceleration at high speed

Control the decay rate of spindle speed for Stribeck like curves
Ultra Low Speed Tests
The test specimen disk mounted on an inline spindle assembly is driven directly by the servo motor without any belt or gear assembly to control the speed as low as 0.1 rpm. The rotary encoders along with control feed back loop system ensure accurate control of set low speed.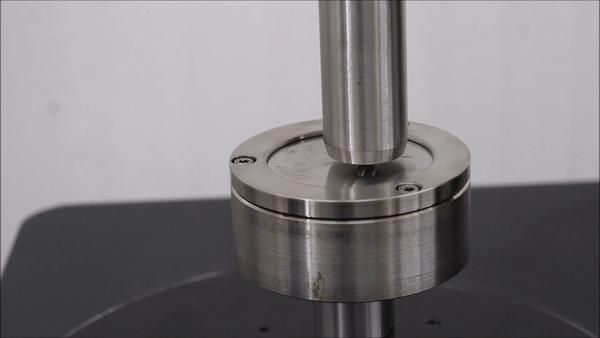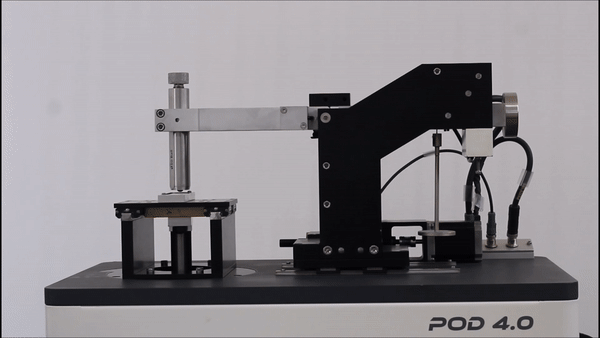 change can be hard. pod 4.0 makes it easy
Easily interchangeable set-up allows the POD 4.0 to transform from a rotary tribometer to a linear reciprocating tribometer in under 2 minutes. Movement options and precise motion control are available for various movement types. High precision rotary motion capability for clockwise and counter-clockwise movements comes standard with the POD-4.0 (speeds from 0.1 rpm up to 5000 rpm). This capability can be expanded by adding angular oscillation module, linear reciprocation module, block on ring module and other motion modules.
unmatched Technology
class leading technologies at your fingertips
High Fidelity
Psi-cage
Friction Sensor
A fully re-imagined psi-cage friction sensor mechanism eliminates parasitic friction related errors while maximizing sensitivity and range of operation. Carefully optimized design is tuned for stiffness and offers excellent stability without compromising measurement capabilities.

Its special design, construction and placement, together with careful thermal design make it free of thermal drift and perfectly suited for high or low temperature applications.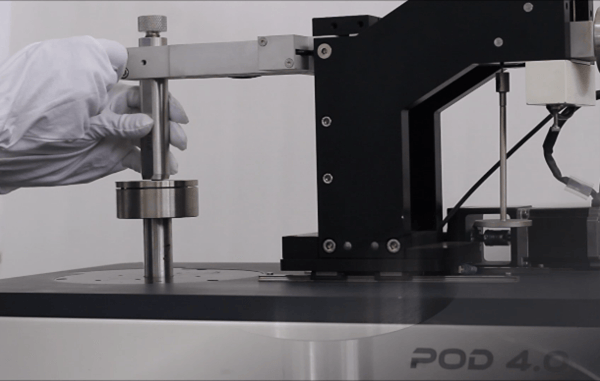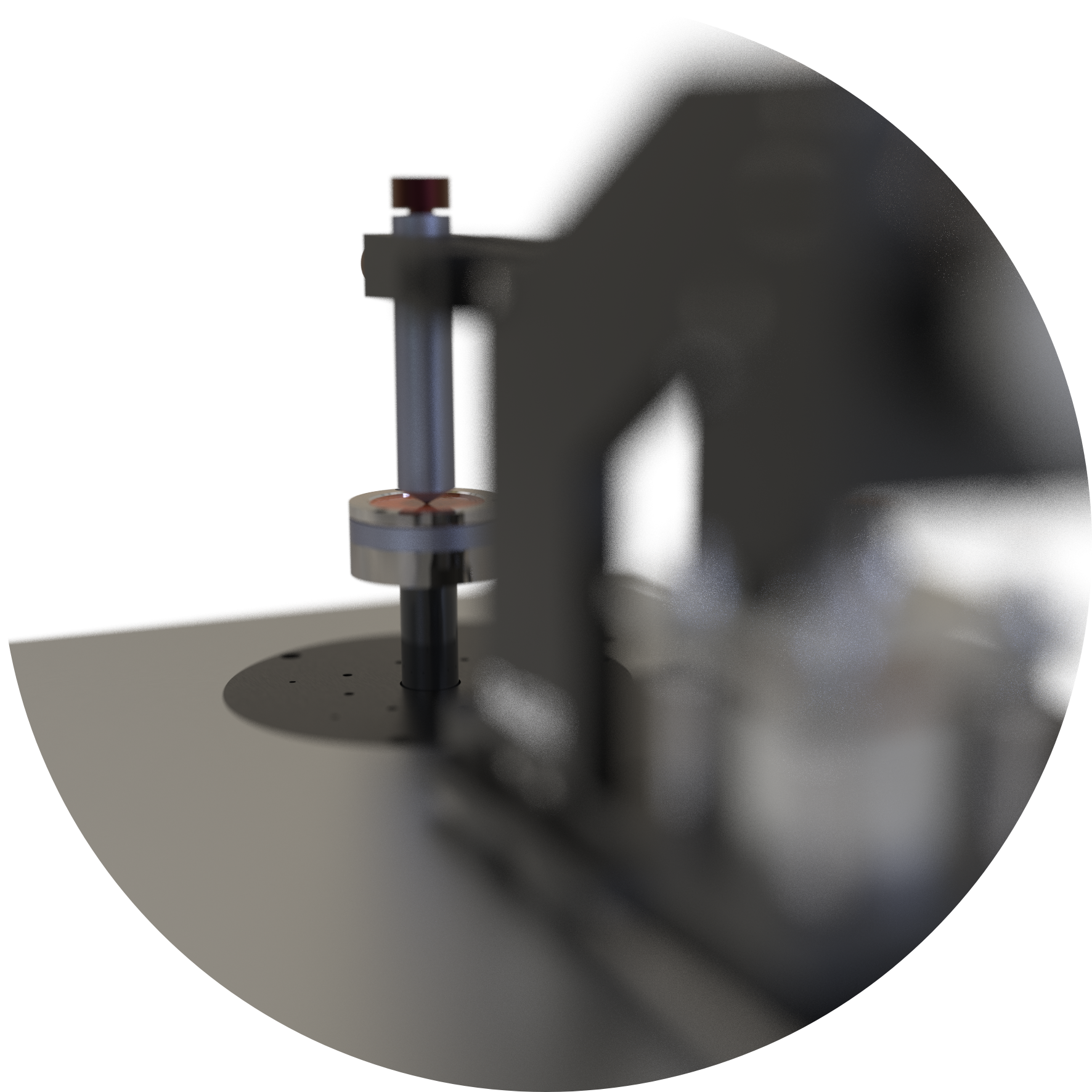 HIGH RESOLUTION WEAR MEASUREMENT

Every POD-4.0 includes a high resolution wear measurement sensor. The measurement system is designed to eliminate thermal drift when used with high temperature modules. Its wide range and good sensitivity make it excellent for testing everything from testing thin coatings to soft materials.
interchangable loading system
STANDARD OR AUTOMATIC, IT'S YOUR CHOICE.
The POD-4.0 comes standard with a dead weight loading system that can be used for low load testing down to 0.25 N all the way up to 200 N, without needing to change any parts.

The loading system can be upgraded to a fully automatic loading system in just minutes, enabling advanced functionalities across the entire loading range. The automatic loading system is ideal for applications where a programmed run-in, ramp or step loads are required.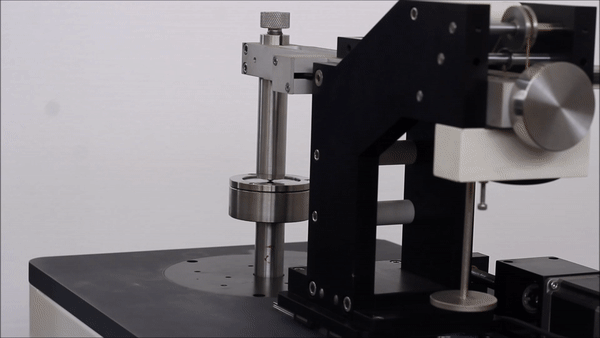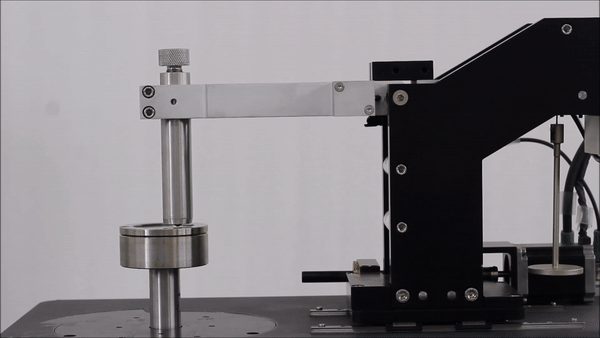 Automatic Sample Positioning
EASY SAMPLE POSITIONING.
Spiral wear track, constant speed mode dynamically adjusts rpm to keep sliding speed constant while on a spiral track.
Environments play an important role in friction and wear behavior of materials. With a range of environment options to choose from, you are only one step away from enabling test conditions on your POD-4.0 to match your testing requirements. We offer environment options like humidity, low temperature, high temperature, lubrication, corrosion and others are available.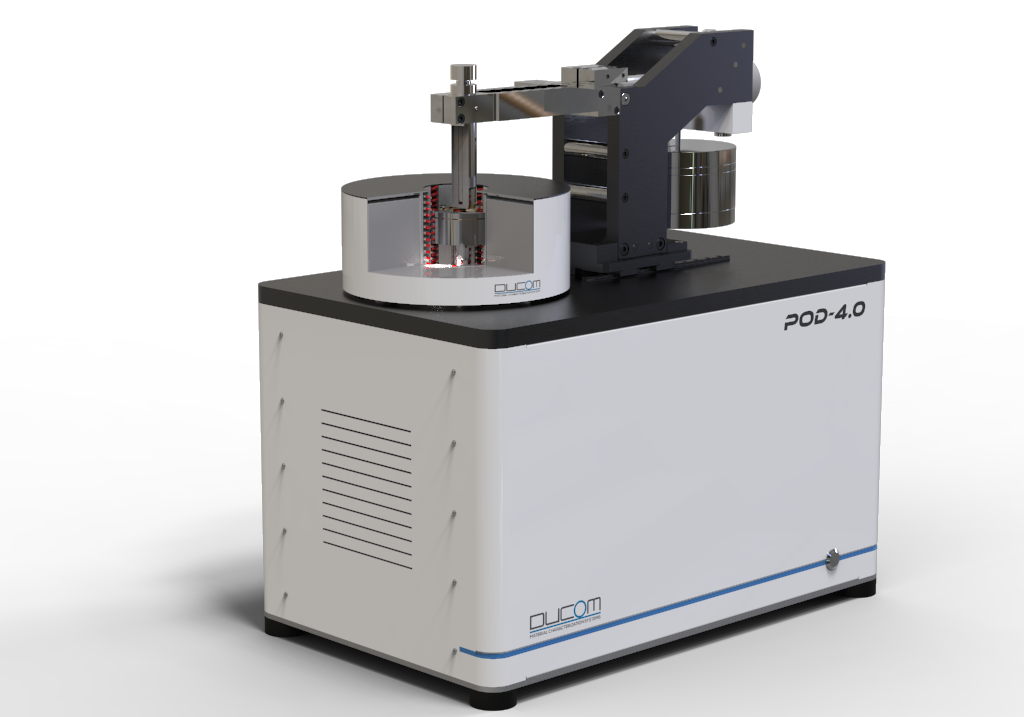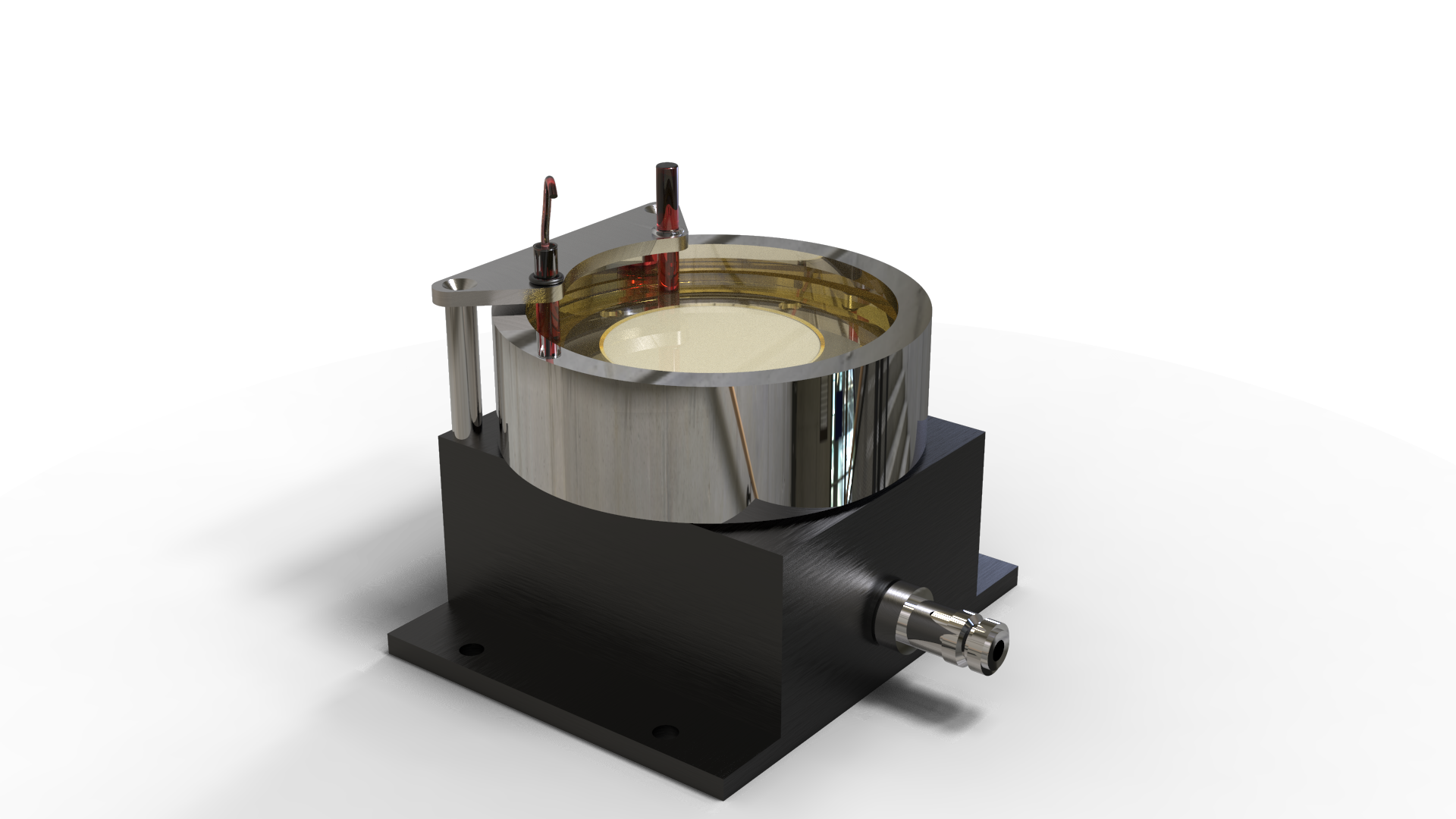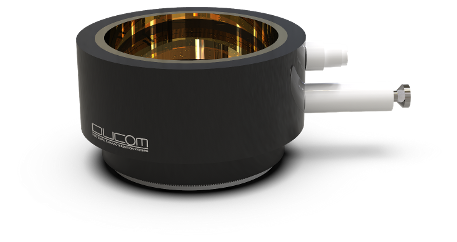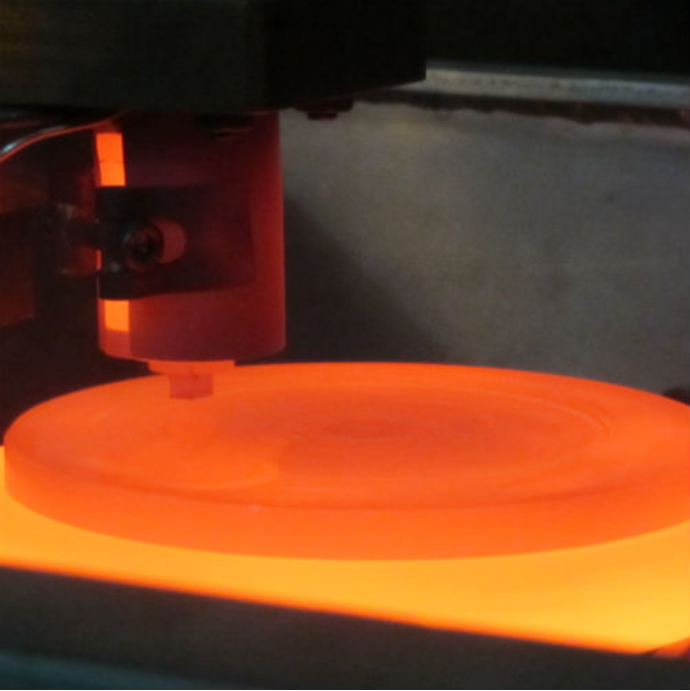 MOOHA - THE DIGITAL ASSISTANT FOR YOUR LAB
MOOHA is an A.I. enabled digital assistant that can be used together with, or in place of your Laboratory Information Management System (LIMS). It has powerful device management, reporting, statistics and support functionalities.
MOOHA is a digital assistant that can help with keeping your lab instruments in excellent health, and your test data secure and easily accessible. Its built-in automatic logging and reporting functions keep data tamper proof and reliable and complete logbook of your instrument is automatically generated while maintaining secure and automated audit trails.
MOOHA is available on desktop and mobile platforms.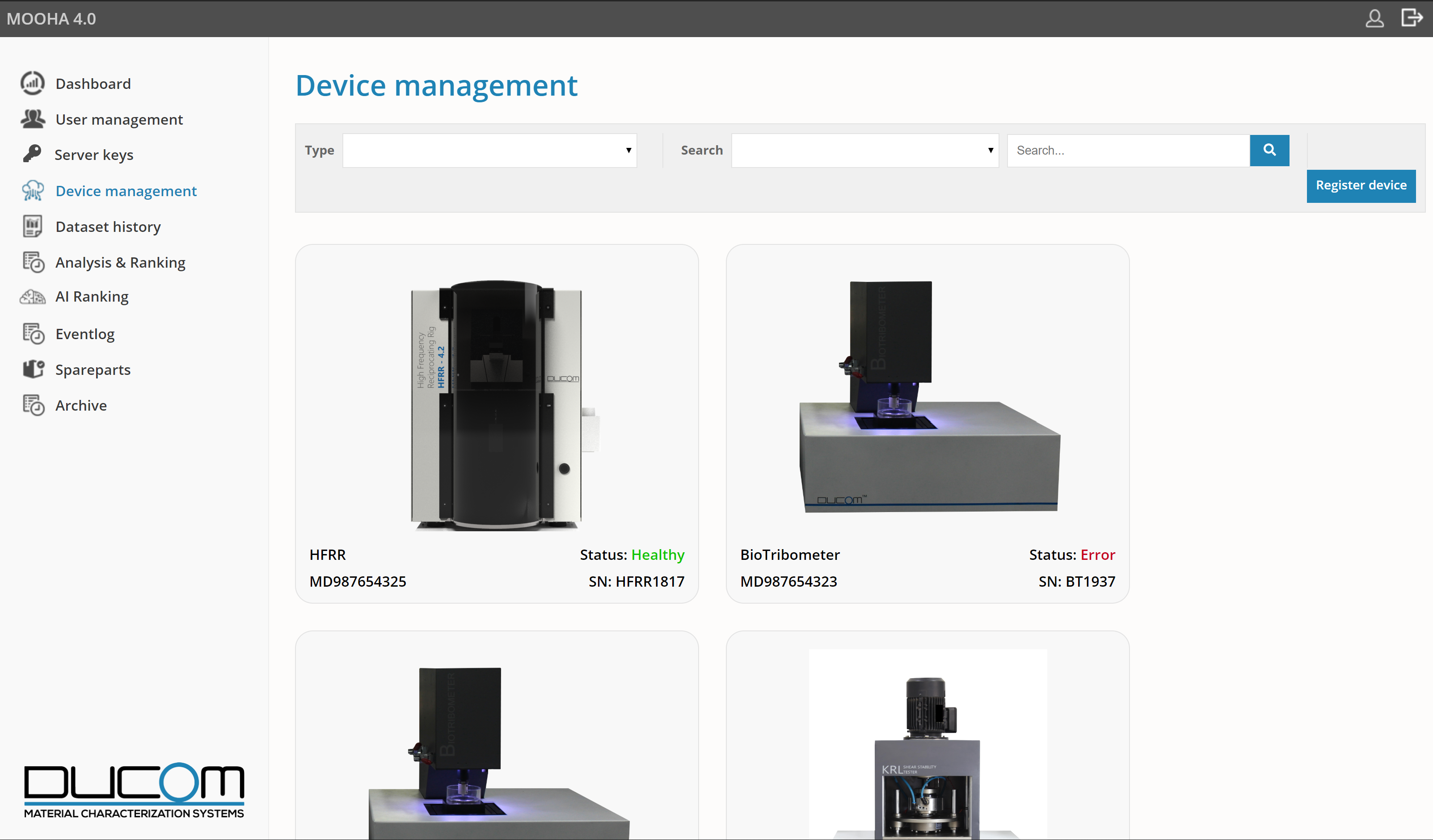 Automatic Scar Prediction
THE POWER OF

ARTIFICIAL INTELLIGENCE

(A.I.)
Every HFRR test is concluded by measuring the wear scar on the test specimens. This has so far been the most manual aspect of the HFRR testing and prone to user errors and interpretation. The difficulty in visual observation of scars with ultra-low wear further increases the test variability. With our proprietary automatic scar prediction software, you can now harness the power of Artificial Intelligence (A.I.) to automatically make consistent and precise wear scar measurements, overcoming the human error and greatly reducing the test variability.

Full compliance with global test standards

With test protocols embedded in the software, you can run tests in accordance with ASTM, ISO, DIN and other standards at the click of a button. This means less user training requirements, fewer errors, and lower costs of operations.
ASTM G99: Standard Test Method for Wear Testing with a Pin-on-Disk Apparatus
ASTM G133: Standard Test Method for Linearly Reciprocating Ball-on-Flat Sliding Wear
ASTM G59:

Standard Test Method for Conducting Potentiodynamic Polarization Resistance Measurement

ASTM G102:

Standard Practice for Calculation of Corrosion Rates and Related Information from Electrochemical Measurements
applications include
Stribeck curves to map the lubrication regimes of viscosity modifiers and additives in oils.

Friction and wear behavior during the high-temperature metal forming process.

Directional dependent friction and wear behavior of polymer composites.

Friction and wear behavior of brake pad materials at high temperatures.

Stribeck curves for testing the lubrication of food particles and beverages.

Tribocorrosion of materials.

Quick tribological characterization of coatings like TiBN, TiN, DLC, WC, PCD, and much more.

Wear behavior of cutting tools and hard face coatings used in mining.

High vacuum and temperature testing of space-grade materials.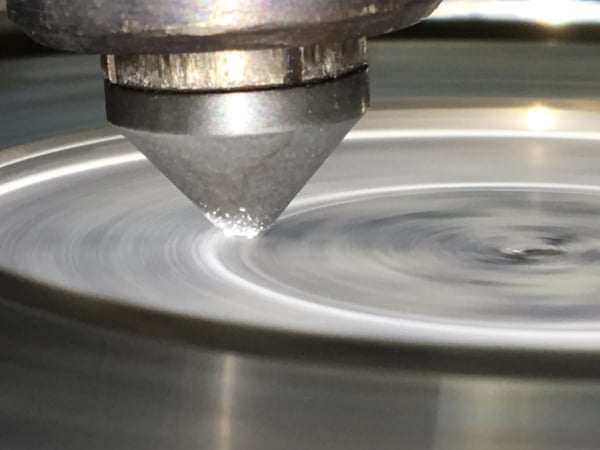 some of our featured customers

"The Ducom High Temperature Tribometer offers us excellent repeatability during friction and wear measurements. We use it for tests at 800 °C and above to develop new materials "
"Strong after sales support. Good applications support."
"Reference materials offered by Ducom for high temperature friction and wear studies has helped in improving system measurement accuracy"
contact us for more information